Information
Author: Hill Darren
About Author: Hub Editor/Curator

Collated wisdom from the Hub collective on the subject of Sabbaticals distilled into seven steps

Original Article created on 20 Aug 2018
Last edited on 10 Oct 2019
Moderated on 05 Sep 2018
Publish date: 17 Apr 2019

Tags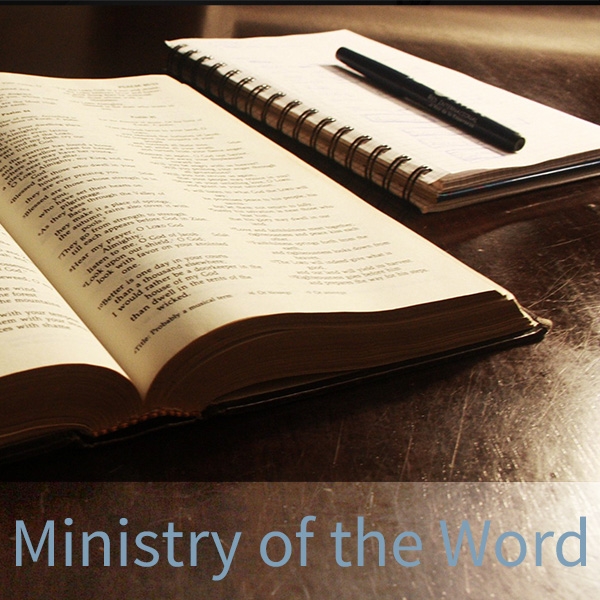 A Sabbatical should be a time of relaxation, recuperation and restoration. For those in Ministry, it can easily become a time of pain, panic and paralysis. When a Hubber reached out to the community for some guidance, the collective wisdom of the Hub poured out in response and their words are in italic below.
Here is a seven-step guide on having a significant Sabbatical.
Step One:
Organise your church community
It is wise to plan as early as you can, a year ahead. You will be out of action. My parish understood that I was out of circulation for 3 months for everything. Remember, you have your leaders (church secretary and deacons, or stewards, or churchwardens or whatever). It's a good lesson for them - and the church - to find out how much you really do.
Essentially you need to organise who will be taking the services and who will provide pastoral care, including funerals. DON'T try and plan in detail for everything that will be going on in the church while you are away. Expect others to step up and take responsibility.
You could have a conversation with your area/rural dean (or equivalent). They may be able to offer some help and it's always good for them to know your plans.
Write a 'Minister's Letter' and make it widely available. If you plan on being unavailable, then you are unavailable, no matter what.
But relax a bit on the getting people to do things. They'll cope! Even for those who have become over-dependent on the minister or priest, somehow they find they survive!
Step Two:
Plan but don't over-plan
The consensus was to not plan each and every moment of the Sabbatical. The simplest approach is to create an outline so you don't fritter time away. You can have a manageable project in mind and maybe plot achievable stages for each month so that you can assess and re-configure if necessary so that you feel good about what you've done.
Don't over plan the sabbatical. It is an opportunity to live at a different pace of life for a while. Give yourself permission to slow down. So plan lightly and flexibly, with a few fixed points.
Step Three:
Plan a rest before the Sabbatical
A Sabbatical can be seen as time out with a purpose. Ministry is often intense. Preparing for a Sabbatical can make things more intense.
Don't start your Sabbatical with activities immediately. Plan time to rest, or 'decompress', at the beginning. One or two weeks might be needed to catch up on sleep and 'get ready' - or even recover from the exhaustion of making sure others know what they need to do.
Step Four:
A balanced Sabbatical
There is always the danger that a Sabbatical can become unbalanced. It needs to meet our needs, where we are. Make sure that what you do on sabbatical is both 'work' and 'fun'.
It's been quite popular to choose to write a book. Write a book if you want, but only if that is what you want to do and won't give you too much stress.
The trick is to get the balance right, have an overall aim and derive what you want to do from that.
Step Five:
Be prepared for the unexpected
"The best-laid schemes o' mice an' men" and, of course, those in ministry may not go according to plan. We can't do anything about this apart from understanding it might happen.
Plans for your Sabbatical can be disrupted. We never know when an illness might strike, from minor ailments to something more serious. This is true not just with regard to our own health but also close family members.
Like our health, the weather is unpredictable, whatever the weather forecaster or pine cones suggest. Planning all your activities for warm, sunny times, especially in the UK, might be ambitious. I was going to park up in sunny places and read. It rained and rained and ended with floods.
And, on top of all that, God might turn up. During my time last year I realised God was getting me to think seriously about moving on, it wasn't part of my plans.
So, don't fill in every moment and be prepared for the gloriously unexpected! and leave time for the unexpected, time to be amazed and time just to watch the daisies!
Step Six:
Four Sabbatical essentials
a rest/holiday
You might need a week or two in order to become deministried. Easy to overlook but essential to acclimatise to normal life.
a retreat or equivalent (maybe a week)
Some spiritual you time is vital. A retreat can be a mini-sabbatical in itself. It can be at any time during the Sabbatical but near the beginning or the end seem to be preferable. And as one very wise Hubber suggested: make sure that your retreat is at Sheldon! - we couldn't possibly comment on that… but details are [here-link].
an activity or research
You can write a book, research a theological issue or a multitude of other things while on your Sabbatical. The members of the Hub offered some great ideas. One idea was to attend a rugby match, the point being - I took the opportunity to do a few things on Sundays which wouldn't normally be possible. If there's something that you can't normally do - do it! That might not be your sort of thing but doing something that is impossible while doing the (Sun)day job is an option. Attend different denominations on Sundays to find out what they were really like in numbers and style.
time to reflect
It is easy to let the Sabbatical time slip away and become an extended time of rest. However, it is a good idea to build some method of reflection on the process, even if it is just to say that I really needed this break. I really enjoyed the time to unwind and to think about and evaluate my ministry from a different perspective which was really helpful. Keeping a diary or journal is a great idea, recording your actions, thoughts and feelings. Want to get all high tech about it? One thing I found helpful was to set up a blog beforehand and encourage church members to read it.
Step Seven
Things should be different afterwards
You should be prepared for feelings of restlessness once you finish your sabbatical. If your Sabbatical has achieved the three "Rs" of relaxation, recuperation and restoration you will come back with a very different perspective on life and on your church. That may inspire you to get stuck back in with renewed vigour, but equally, it may make you think afresh about whether you want to stay.
During the Sabbatical, God might begin a conversation about your future. Depending on the outcome of that discussion, things might change in a major way.
and finally
If you are in Ministry (definition) you can register here (it's free) and be part of the conversation and community. Sabbaticals are complex with discussions already taking part in the forum. And, if you don't find an answer already there, you can always ask your own question. There are years of experience waiting to help. This seven-step summary is only part of the Sabbatical conversation, it began and continues in the Hub community.