Information
Author: Horsman, Sarah
About Author: Warden of Sheldon

Practical tips on getting off on the right foot when a CDM complaint is made against you

Original Article created on 10 Feb 2019
Last edited on 02 May 2023
Approved by Moderator not yet
Publish date: 20 Apr 2019

Tags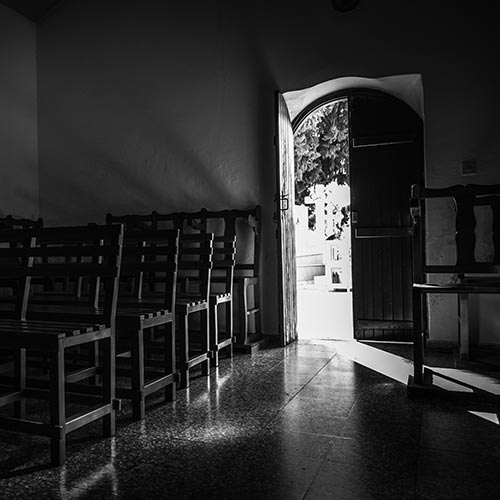 This document does not purport to give legal advice and does not tell you what to do or what not to do. It provides background information and questions to help you make informed choices.
The complaint may come at a time when you are already overstretched or in a bad place. However, once a complaint is made you would be wise to give it your full attention straight away.
How you know you're in a CDM
The formal entry into CDM is triggered by the complainant completing the correct form and submitting it to the bishop.
The first you will know about it is when you receive a letter from the Bishop telling you a complaint has been made and that he is referring it to his registrar for preliminary scrutiny. The Bishop should include a copy of the Complaint and offer the name of someone to offer you pastoral care.
There are no formal steps to take at this stage but to be prepared you may wish to
gather together all the available records and documentation you have
write up your own notes and recollections
note down names of any potential witnesses (but do not contact them)
consider whether you wish to join a Union (usually Faithworkers' branch of Unite
consider whether you wish to have the name of an ecclesiastical solicitor ready to instruct
Within 21 days the Registrar will report to the Bishop on whether
the complainant has the necessary standing to bring a complaint (most will clear this hurdle) and
whether there is sufficient substance in the allegations that, if proven, would justify proceedings under the CDM (it is up to the Registrar to take a firm and objective view and advise the Bishop accordingly).
When the Bishop receives the report s/he will either
Dismiss the complaint, or
Write to you again asking you to submit a formal answer within 21 days
Choosing advice
Most formal complaints will require a response from you, this does not of itself tell you anything. However, time is relatively tight at this stage, so take the right actions in the right order
This is the point at which you basically choose between union representation and instructing a lawyer. There are pros and cons to both routes. If you belong to a Union you will be allocated a Rep to accompany you. Check what you are entitled to, especially if you have only just joined.
Remember that a CDM is not a standard employment law case. Whoever you appoint to advise you, ask what they have by way of
training in CDM
experience of handling CDM cases
experience/training of ecclesiastical law
You will also want to ask them what a good outcome for the case would look like in their eyes to make sure you and your advisor are working towards the same end. Is your top priority to clear your name, keep your job, get a settlement agreement (such as a financial payment in exchange for resignation and non-disclosure), minimise the penalty, etc?
Finding a lawyer
Ask the Registrar of your own diocese to recommend someone. They will often suggest someone who is the Registrar of a neighbouring diocese and this can work well.
Internet search for 'Ecclesiastical Lawyer' or 'Ecclesiastical Solicitor' - read their ecclesiastical law credentials on their website.
The Hub is gathering a list of lawyers submitted by other Hub members.
Ask friends or colleagues for word of mouth recommendations.
Instructing and paying for a lawyer
If you choose to instruct a lawyer you will probably want to apply for financial help straight away. C of E legal aid is means tested (including the earnings of your spouse), may not cover the whole cost, and cannot be granted retrospectively. Applications are normally turned round within 2 - 3 days. The average legal aid grant is likely to cover about 4 - 5 hours of your solicitor's time. Speak to your solicitor straight away about costs and expect them to give clear commitment on how costs will be calculated and what your exposure is. To find the legal aid application form, Search the C of E website for 'Ecclesiastical Legal Aid'. Get the application in quickly.
Are you okay for time?
You will have been asked to provide your response within 21 days. If you think you will have difficulty meeting the deadline ask the Bishop or Registrar for an extension at an early stage. This might be because you are unwell, because you have a holiday or training already booked, or because the length or severity of the complaint requires considerable time from you and/or your advisors.
First response tips
You may want to consider some or all of these possiblities (don't treat any as hard and fast advice/instructions because every case is different). If you have instructed a solicitor then they should guide you through the below and will either draft the response for you or work with you on your own draft.
Give the Bishop every possible reason to take no further action (effectively dismissing the complaint). His/her alternatives are to refer the matter for more thorough investigation by the Designated Officer who will meet with both parties and relevant witnesses, or to propose a 'penalty by consent' to the parties.
Answer the complaint directly
Avoid widening the scope of the investigation unless you are clear why it's in your interests to do so
Present evidence (such as emails, meeting notes) to support your case
As a separate exercise write the 'angry/upstet' version to honour and express your emotions. Then shred it. Then write the cool, calm, considered response separately - give the Bishop every reason to close the case.
If you make an admission of wrongdoing then under the rules the Bishop MUST administer a penalty. Make sure you get professional advice on the likely consequences of making any admission before you do so. If you do decide to make an admission, consider how you frame it (eg mitigating circumstances).
Ask for the basis of the evidence against you if it hasn't already been provided
About this document
This document has been prepared by the Hub team with input from ecclesiastical lawyers, union representatives and clergy who have been through complaints themselves. It does not purport to give legal advice and does not tell you what to do or what not to do. It provides background information and questions to help you make informed choices.