Information
Author: Frost, Richard
Publisher: Endulini Publishing
Year Published: 2022

The book includes practical and achievable suggestions for readers to consider in their own life.

Created on 16 Nov 2022
Last updated on 17 Nov 2022
Moderated on 24 Nov 2022

Tags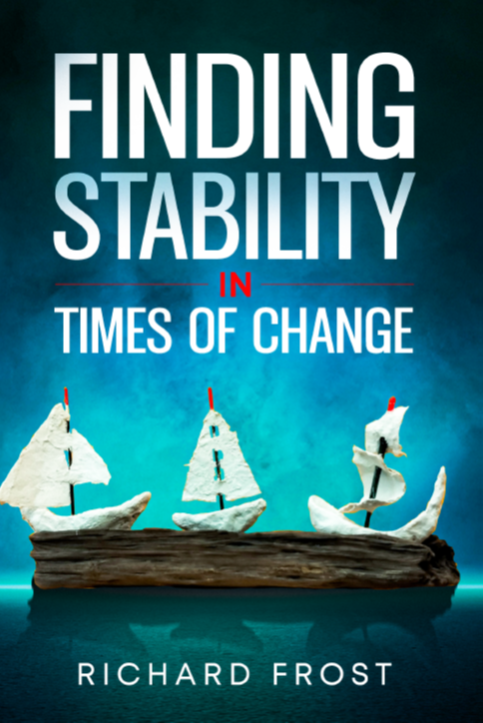 We need strategies and tools for coping with change, coping with instability, and coping with the 'not knowing' that fills many of us with anxiety.
This book contains lots that can help us on the way. It doesn't begin to suggest that change will go away, change is part of life, but we can be better prepared for it and ready to face it with the strength that comes through faith.

From the Foreword by Andrew Nunn, Dean of Southwark Cathedral
Change is nothing new, ever-present, and often faster than many people can cope with. We live in a world where change is often feared, stability can be elusive and busyness interferes with listening to God.

Using the miracle of the calming of the storm as its focus, Finding Stability in Times of Change considers how the storm symbolises periods of change, transition, and difficulty and how the calming influence of Christ helps us to find stability. The book includes practical and achievable suggestions to consider in your own life.
Richard Frost leads us gently through a process of identifying, understanding, and responding to change. His book is perceptive and wise – a valuable guide on life's journey. - Morwenna Ludlow, historian, theologian, and Anglican priest

This is a timely and helpful book. It is about change. Life is full of it of course. Richard Frost's book explores how to find a place to stand in such times. - David Runcorn, writer, speaker, spiritual director & 'free range' priest

Given that those who are perhaps most in need of finding stability will by definition be facing challenging times, this book is neither too long nor too difficult a read. Several other authors are quoted and referenced for those who may want to dig deeper, but Richard's 'prescription' here should prove both accessible and reassuring for many. - Sheila Walker, priest & author
Richard Frost MBE is a lay minister based in Devon in the UK. An author and former mental health professional, he writes a blog called WorkRestPray.