Information
Author: Fr. John-Francis
ISBN: 978-1915412546
Publisher: Darton, Longman and Todd
Year Published: 2023

Revealing the riches of the Daily Prayer from the Divine Office for religious and lay people alike

Created on 19 May 2023
Last updated on 26 May 2023
Moderated on 26 May 2023

Tags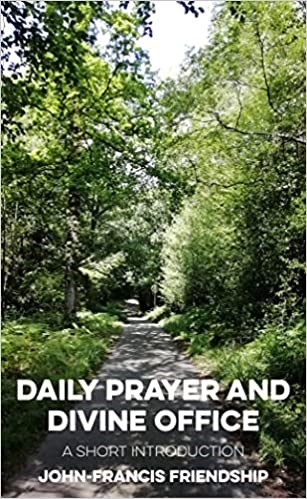 DAILY PRAYER AND DIVINE OFFICE is an 80 page booklet to be published by Darton, Longman and Todd in mid-May 2023. Written for anyone who:
wants to 'go deeper' as they pray the Office;
in formation for Christian ministry or Religious Life (it would be a useful ordination gift);
has lost interest and needing to be refreshed in realising the treasures it offers.
Not limited to any particular version, be it Anglican, RC etc. it covers formats with which some may not be familiar, offering short chapters on the development of the Office, how to pray the psalms, the sanctification of time, devotional approaches, suggestions as to how it can enrich ones prayer life, etc. The Ven. Andrew Nunn, (Anglican) Dean of Southwark writes:
'(This booklet) brings deep reflections which can help all of us understand more of the prayer which is at the heart of the church and is a gift to those who seek to know God and follow our Lord Jesus Christ.'
I can take orders at an introductory discount (until August 2023) price of £6.75 per copy (incl. UK Postage) with a further discount for 4 or more.